Here are some of the recent books that I think are excellent narratives on biodiversity, biodiversity loss, biogeography, wilding, rewilding, and other interesting geographical topics. It's not a book review as such, just a list of books I've read, enjoyed, and think are good narratives on these subjects.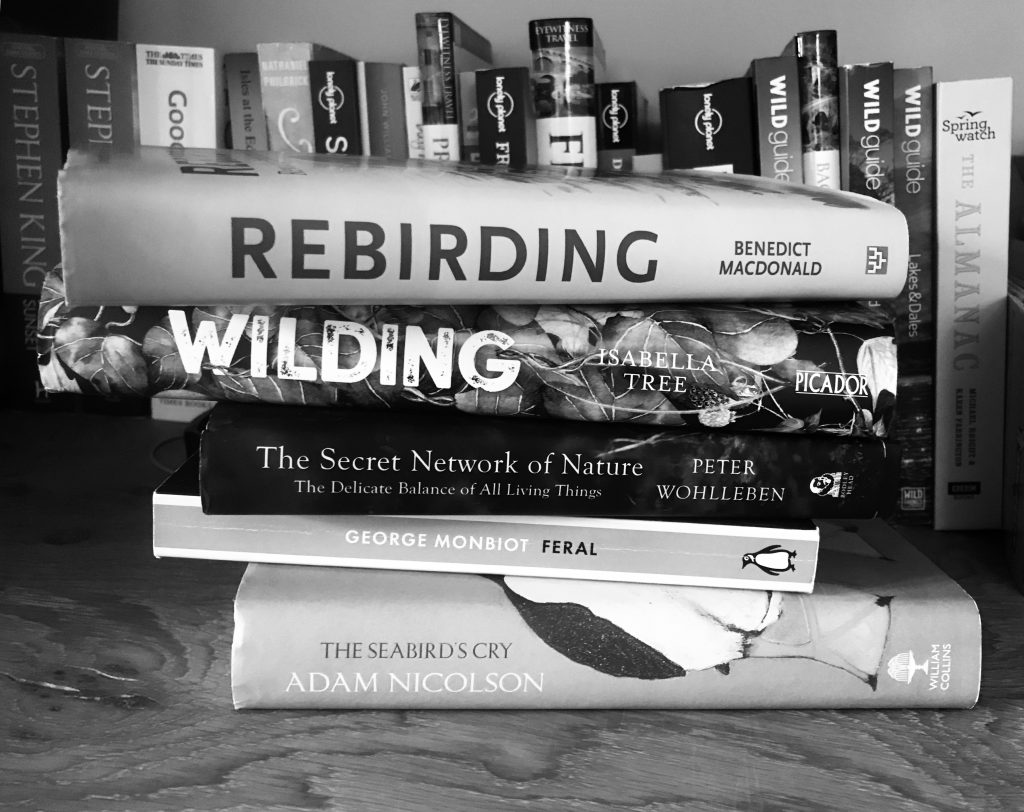 I would imagine that this list will grow, and I've ordered it based on the order in which I've read them. Most recent at the top. Not that you should really care – these are stunningly good books whatever order they're listed in.
---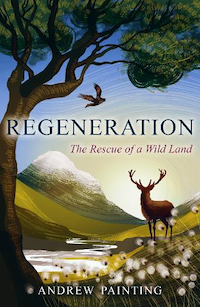 Regeneration: The Rescue of a Wild Land
Andrew Painting, 2021, ISBN-13: 978-17802771411912235889
Another book that's written in such a natural style and tone that it can seem to transport you right to the location at which it's entirely focussed – in this case, National Trust for Scotland's huge Mar Lodge Estate in the Cairngorms. It talks through many of the land management practices and activities that resulted in much of the area becoming ecologically damaged over many years, and then how 25 years of hard work and careful management have been hugely successful and have led to regeneration and recovery. With some great humour and turns of phrase, Andrew also discusses some topics that, for some, are quite controversial. But there is a very positive tone to it and it paints a wonderful picture of what a regenerated area can look like and what it might contain, including people. Definitely one to read! (Review by John Hartshorn)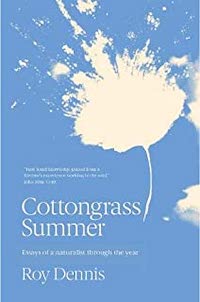 Cottongrass Summer: Essays of a naturalist through the year
Roy Dennis, 2020, ISBN-13: 978-1912235889
This is a collection of 52 short essays by someone who has been a leader in conservation for over 60 years. It's a thoroughly absorbing book, and every essay is a compelling read to the point that I struggled to put this book down until I'd finished it. It also doesn't shy away from some of the more challenging issues facing our natural world and there is an undertone that screams "stop messing about and just get on with it!"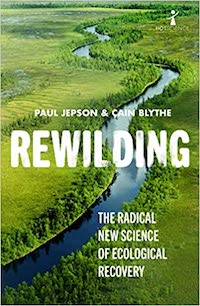 Rewilding: The Radical New Science of Ecological Recovery
Paul Jepson and Cain Blythe, 2020, ISBN-13: 978-1785786273
To be added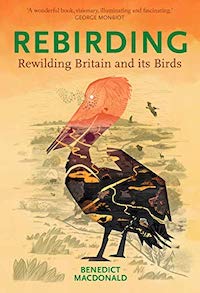 Rebirding
Benedict Macdonald, 2020, ISBN-13: 978-1784271879
Winner of the 2020 Wainwright Price for Writing on Global Conservation, this is a stunningly good book that just flows well from section to section, backing every assertion and anecdote up with other referenced publications. Many readers will go through everything from despondence to hope whilst reading this.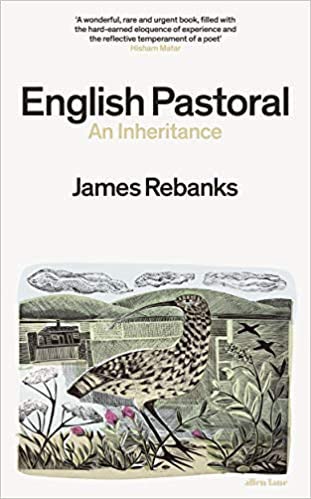 English Pastoral: An Inheritance
James Rebanks, 2020, ISBN-13: 978-0241245729
To be added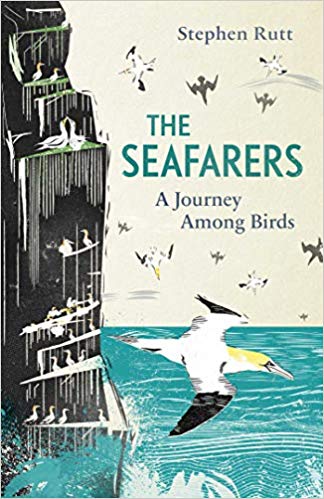 The Seafarers – Stephen Rutt, 2020, ISBN-13: 978-1783965045

Another one for those wild and windswept coastal escapes, this takes us on a species-by-species journey to specific parts of our coast. There is a fully referenced bibliography and notes section. Fascinating and full of detail.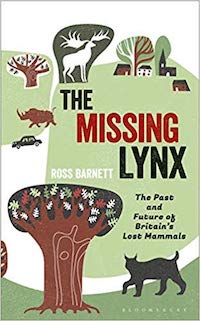 The Missing Lynx
Ross Barnett, 2019, ISBN-13: 978-1472957344
This one talks through the megafauna that we've had and lost since our species' arrival in the UK (and elsewhere), bringing it vividly to life and pointing the finger of blame squarely at ourselves as the main suspect behind its demise. There is humour throughout, despite the sorry tales of woe it lays before us, and Ross's writing style is very natural and highly engaging.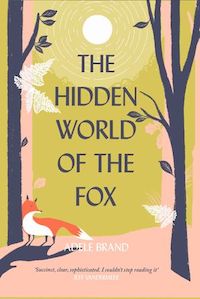 The Hidden World of the Fox
Adele Brand, 2019, ISBN-13: 978-0008327286
Really informative with a very natural narrative style and some excellent observational humour.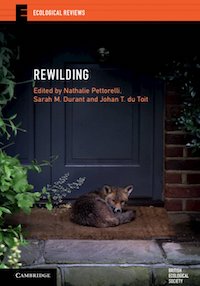 Rewilding (Ecological Reviews)
Nathalie Pettorelli (Editor), Sarah M. Durant (Editor), Johan T. du Toit (Editor), 2019, ISBN-13: 978-1108460125
A very recent collection of 20 papers from leading academics in the field of ecological restoration and rewilding. An excellent read if you want to develop a good, objective grasp of the history, science, and social aspects of rewilding. Expect a more academic style of writing as compared to some of the other books on the list.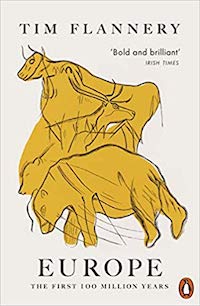 Europe: The First 100 Million Years
Tim Flannery, 2019, ISBN-13: 978-0141989020
Structured into a fairly large number of short chapters makes this a "just one more chapter before…" sort of a read. A fascinating history down the eons, with a wonderful time machine that really helps paint a picture of landscapes, fauna, and flora long gone. Another book that might be really hard to put down.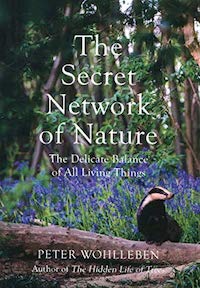 The Secret Network of Nature
Peter Wohlleben, 2019, ISBN-13: 978-1784708498
A wonderful and often humorous book detailing interconnectivity of everything in the natural world, from a well known author and forester based in Germany.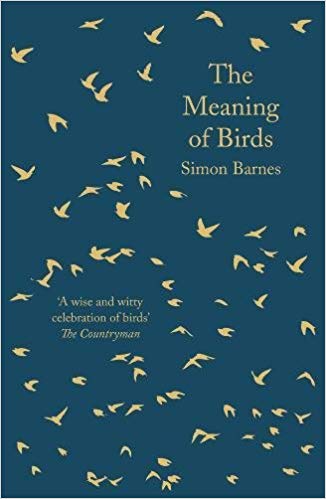 The Meaning of Birds – Simon Barnes, 2018, ISBN-13: 978-1788542814

This is a wide-ranging overview of many aspects of the life, behaviours, and feathers of birds and their history alongside us.
A lovely read.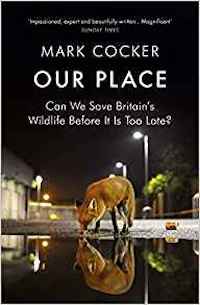 Our Place – Can We Save Britain's Wildife Before It Is Too Late?
Mark Cocker, 2018, ISBN-13: 978-0224102292
A very informative book, particularly in relation to how much of the UK came to be owned and controlled by so few. It has quite a serious tone and there is quite a large amount of information and a number of referenced clarifications that you're directed to in the main body of the text.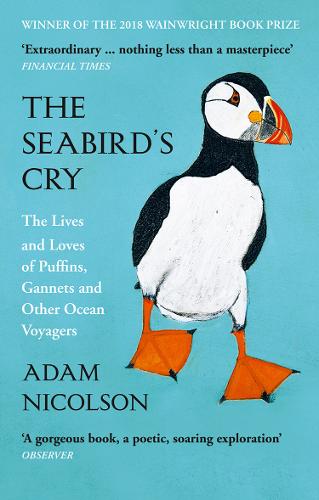 The Seabird's Cry – Adam Nicolson, 2018, ISBN-13: 978-0008165703

If you're heading to the Hebrides, this is definitely one to join you on a wild spring day of sparkling blue light, rainbow laced showers, and the vivid blades of white, tipped with black, that are the patrolling gannets.
Winner of the 2018 Wainwright Price for Writing on Global Conservation.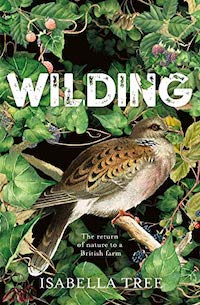 Wilding – The return of nature to a British farm
Isabella Tree, 2018, ISBN-13: 978-1509805099
Considered to be one of the definitive narratives on modern rewilding, this is an inspiring case study that describes how natural processes can re-establish and nature can return, whilst also creating viable new opportunities for the land owner.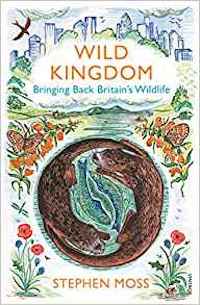 Wild Kingdom
Stephen Moss, 2017, ISBN-13: 978-0099581635
This one from the original producer of BAFTA award-winning TV series Springwatch reminds us of all the problems that wildlife faces in the UK. However, it presents many examples of more positive changes that are happening, and it's written in a lovely, informal style.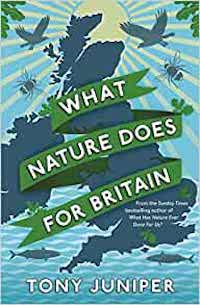 What Nature Does For Britain
Tony Juniper, 2015, ISBN-13: 978-1781253281
For fans of 'natural capital' and 'ecosystem services', this excellent book explains about all the free-of-charge work that nature does for us here in Britain, and yet all the damage we do to that nature and the natural systems that we rely on. It provides some great examples of how this damage can be, and is being, put right for both our health and wellbeing, as well as that of our economy and, of course, nature itself.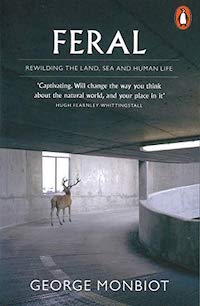 Feral: Rewilding the Land, Sea and Human Life Paperback
George Monbiot, 2014, ISBN-13: 978-0141975580
This is a pulls-no-punches, often controversial and divisive narrative about many of the problems that underpin biodiversity loss. Given it's publication date of 2014, this is probably the original high profile scene-setter.